Seriously discouraged. I gotta be honest here. Anyone who may have ordered an anti-pills bottle from me since the store went "live" 5 months ago may have seen, in their Thank You/Receipt, an order number in the " 400's ". That's a default software thing I think woocommerce does to mask the fact that the real number is "6". The main point here is that even after getting featured on "Dark Roasted Blend", and getting all those thousands of visits to the site. . . . I have not sold more than 15 bottles in 5 months.
..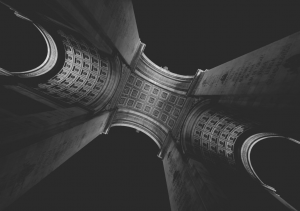 I wonder if they're just not that unique.
..
I wonder if I think they're a lot more amusing than they actually are.
..
I wonder if the price is too high for a hand-made in America item that you literally cannot get anywhere else.
( I know that if I ship them further West than Chicago, I LOSE money even with the $8.00 fee.)
..
I was thinking of recording some "commercials", but . . . All I could do there is 'perform' the Labels as written and upload the low-budget ( no budget) results to YouTube. Maybe I should do that.
..
I might also try sending the link to this site specifically, through my personal email, to University English Department Instructors. . . in hopes they'll find it entertaining enough to forward to friends.
I can't afford advertising that would result in better numbers than I got from that DRB link.
This is a depressing puzzler.
..
Over-All . . . 'Just not very happy about watching this turn into another "expensive hobby" rather than something that could, at least, pay for its own website hosting fees.
..
It seems that as a business man . . . I have all the skill one would expect of a guy with a degree in Theater. 🙁
..
You know what would be GREAT fun? Having a place to go to, every day . . . and Perform the Labels . . ( Hawk like an Elixir/Potion Peddler ) to sell the bottles one-at-a-time in-person with a surrounding audience.
Sadly…Bureaucracy and State Law has assured that such independent marketplace venues don't exist or are restricted to parking lots and muddy fields full of wet folding tables clustered together
to form a "Flea Market". One cannot "bark" at a flea market without causing a crowd that keeps others from getting anywhere.
..
Feedback and suggestions ( From anyone NOT representing a "Miracle SEO" company ) would be welcome.
..