Create Your Own "AntiPills" Container!
Follow the steps and guidelines below to create BILLIONS* of AntiPills bottles of your very own, WITHOUT having to pay FULL price for a completed bottle nor pay for international shipping! (Which I don't do anyway.)
* "Billions" may be an enthusiastic exaggeration. But if you have the time, the ink and such a massive supply of bottles . . . hey....who am I to judge?
Here's all you need:
Your Label File
A Jar or Bottle
Some Paper
Anything to measure with
A printer with ink in it
Something flat and stackable
Foam Brushes
Paper Sealer
Scissors
Rubber Cement
---
You'll have a Bunch O' Fun making your own AntiPills bottles!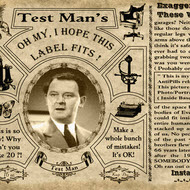 Step 001
- Buy Your Label File, or Just try out this
Test Label
for FREE!

Step 002
- Find a jar or bottle that works for you.

Click here if you want to use the exact same bottles I use.
(Opens the ULINE site not connected with AntiPills)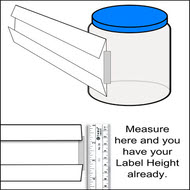 Step 003
- Measure your Jar or Bottle to get the best size for your label.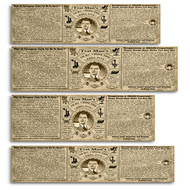 Step 004
- Resize your Label File to fit Your container.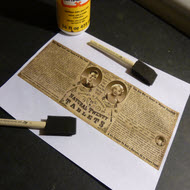 Step 005
- Print your label.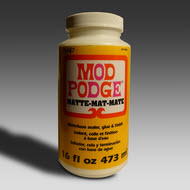 Step 006
- Brush a sealer on both sides and let it dry.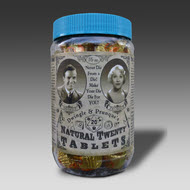 Step 007
- Cut out your Label and glue it to your container! ( Hot Diggity! Your OWN AntiPills Bottle!)
---
Final Step - Be the best YOU and do the right thing. 🙂
This is the part where I ask you to do the right thing and not be a "Villain".
Help AntiPills stay alive as a source for new labels in the future.
Fun Facts! :
The completion of each AntiPills Label from original idea to written copy to graphics creation and layout takes between 12 and 16 hours of work per label. New Jersey Minimum Wage as of 2015 was $8.38 an hour. A label that took me 16 hours to create from idea to downloadable file would cost $134.08 at NJ Minimum Wage.
I'm only asking for $1.00 per label file.
Once you have THAT you can print out hundreds of them for your own use.
I think that's quite a bit more than reasonable.
I'm fully aware of how easy it will be for you to pass out these digital label files like candy among your closest friends.
I'm just asking you not to.
Rather than giving away copies of the label files you download, please send your friends the link to AntiPills.com instead. That way they can buy and download the labels they choose and I can pay for the site hosting and come up with lots more new comic labels.
( And if you happen to be someone who received an AntiPills label from a well-meaning friend . . . Nothing prevents you from stopping by my site and buying your own copy. It will make your bottles and jars more fun to look at through Clear Karma Goggles.)
I'm also asking that you leave the content of each label INTACT. Especially the Site URL and "Ingestion Warning".
It's the only 'signature' I've placed on these labels and it's very important to me that it stays where it is.

I hope you DO! That would be Fantastic! Take pictures of your booth and send'em along! If I lived anywhere near fairs or markets that were held regularly, I'd be doing it myself 🙂 but, again . . . PLEASE leave my label content intact, especially the ingestion warning and site URL www.antipills.com It's the only "credit the artist" notation I ask for.
"But Anim! What if I want to make LOTS of jars and bottles and sell them at my local flea-market or craft fair?"

Go for it! 🙂
Take Video! Don't simply display the bottles. Perform them! Please send me a copy! Selling bottles you've made yourself at local fairs or shops does not compete with me in any significant way, and you would be doing me the added favor of spreading the word about this site! 🙂
Online selling of AntiPills bottles and Label Files actually DOES compete directly with me using my own product, so . .please don't do that.
I'd have to retain a law firm and send a "cease and desist". It would get all expensive and ugly and unhappy, why bother?
However . . .
" Can I make AntiPills Bottles with your labels, and sell them online from my own site? Or on Amazon or Etsy? or Craigslist?"

No.
What I WOULD recommend . . is that you run with the idea of selling Original Faux-Vintage labels and bottles, but use Your Own words and Designs. THAT would be very cool! If you're a graphics design PRO you could rock out WAY better labels than mine! If you do that Send me the Link to your site once you're up and running... and I'll post your link on my site when I see my link on your site. Win/Win !
I hope you now feel confident enough to try making an AntiPills Bottle of your own
by making use of these instructions. If you feel I've left anything out, PLEASE send me an
email info@antipills.com and I'll be sure to write you back and answer what I Can. 🙂

THANK YOU FOR BUYING (or considering buying) an Official AntiPills Label!
copyright 2016 AntiPills.com - Label Instructions - Edition 002