Secret Agent
Showing all 2 results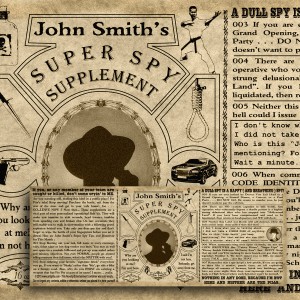 John Smith – Label Download
John Smith Super Spy – Label Download 5.33meg

This is an instantly downloadable zip file that includes your high resolution label image plus full instructions for printing and putting the label on your own jar or bottle.
The file is Identical to the one I print for making the completed Anti-Pills Bottle.
It can be re-sized in any paint program to fit containers of other sizes.
You can download the file as many times as you wish. Your download link will remain active for a year.
Once downloaded, make as many back-up copies as you wish!
( It's just a high resolution picture file. PNG format. )

Wait a minute!
What does this Label look like on a bottle?
What's written on the sides? ( click here )
Height:
1050 pixels which is also 3-1/2 inches and also equals 8.89cm.
Width:
2700 pixels which is also 9 inches and also equals 22.86cm
Print resolution: 300 dpi
Want more info about about creating your own AntiPills Bottle with this label? ( Click Here! )
not rated
$

1.00
Add to cart